Furniture, mirror and lamp by Josef Frank, rug by Anna-Greta Sjöqvist, wine glasses by Nils Landberg, Orrefors, plates Napoleon Ivy, Wedgwood and drink set by Vicke Lindstrand, Orrefors.
Rug by Karl and Ebba Dangel.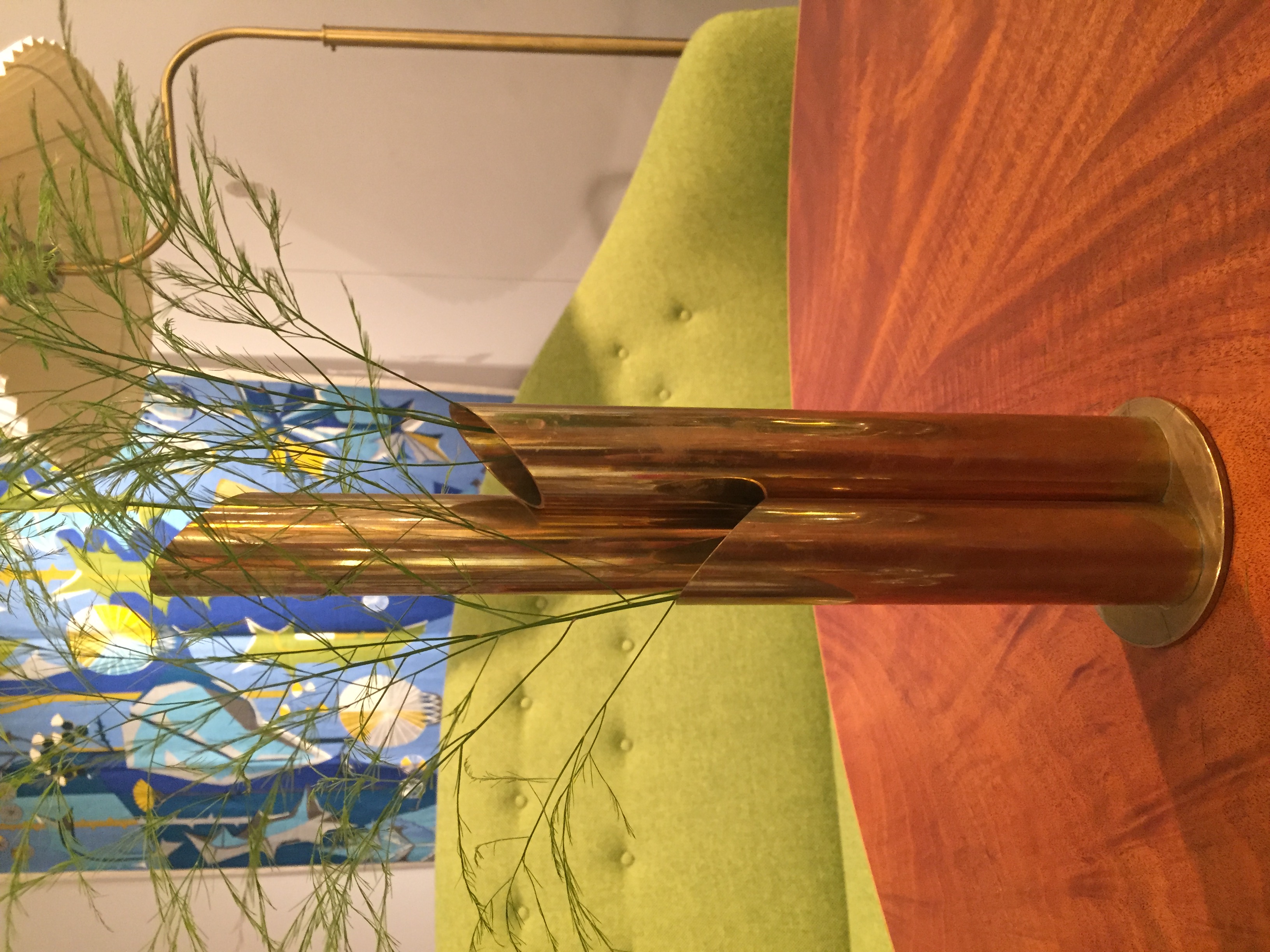 Brass vase by Ivar Ålenius-Björk, Ystad-Metall, lamp by Josef Frank, sofa by Kerstin Hörlin-Holmquist, NK and textile by Dagmar Lodén, Jobs.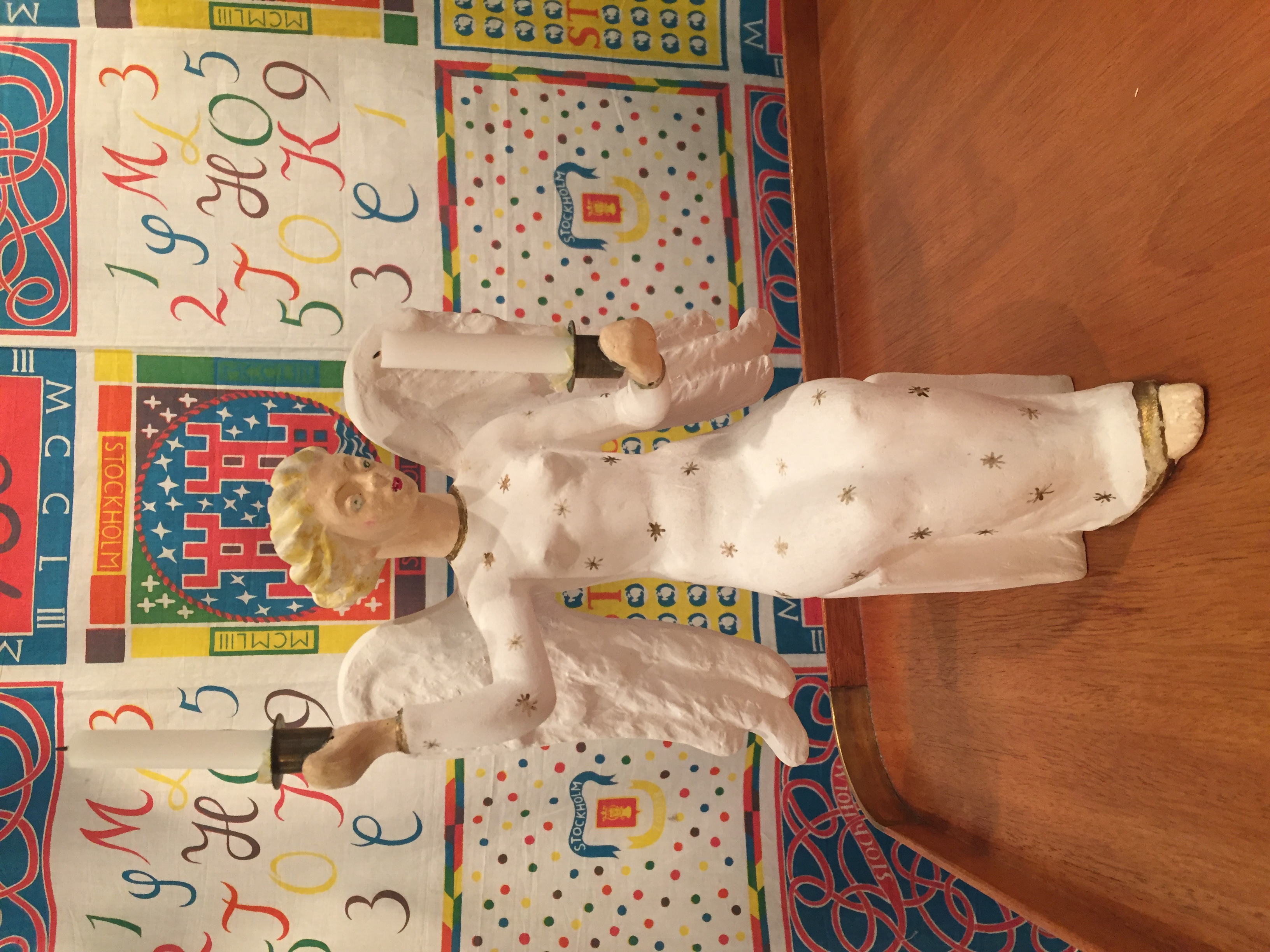 Angel in plaster from Firma Svenskt Tenn, 1930's-40's.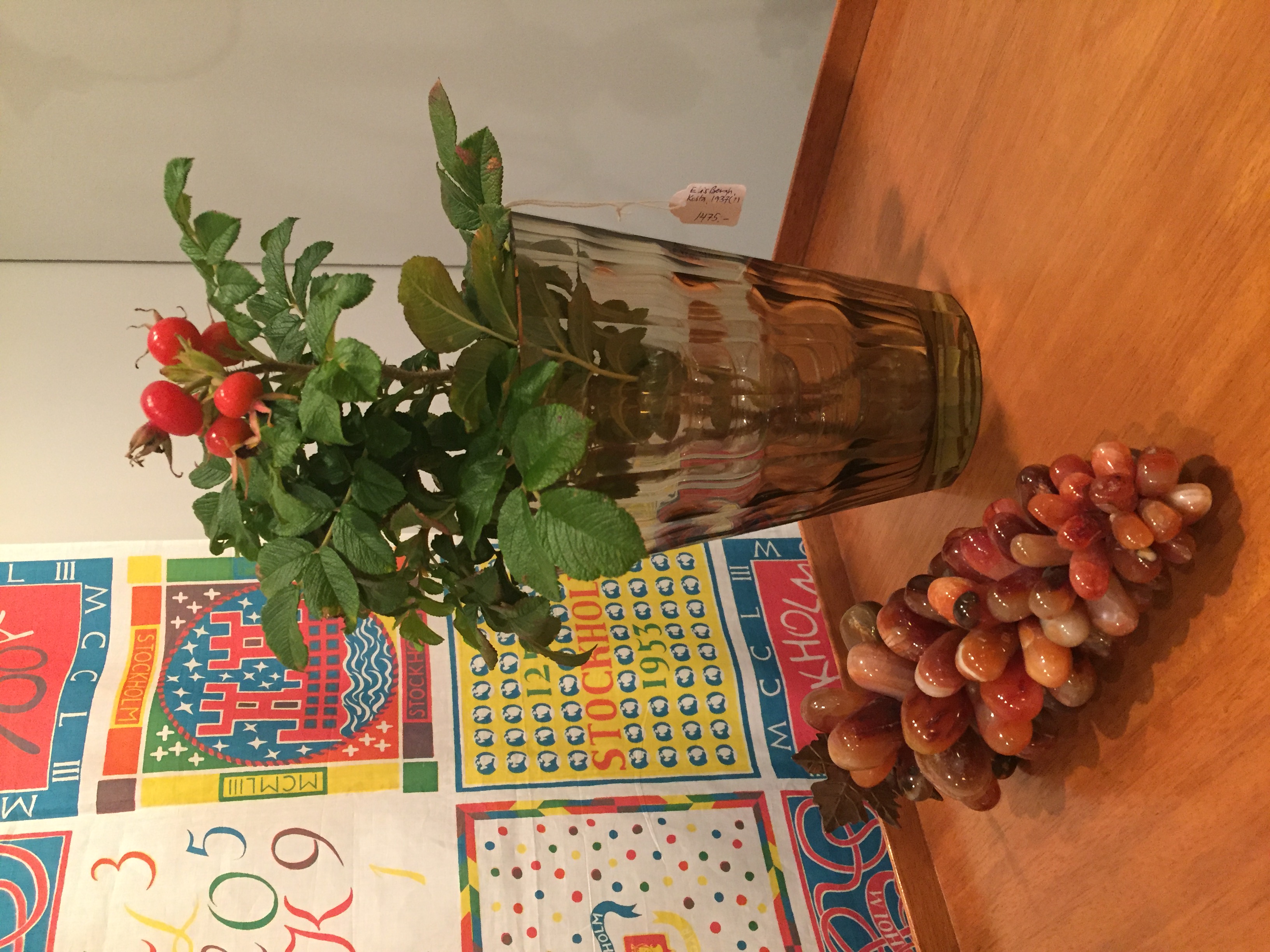 Vase by Elis Bergh, Kosta, and a decorative bunch of grapes.
Rare chair by Josef Frank, designed in the late 1940's.
All items are for sale. For inquiries, please contact Jenny von Platen, jenny(at)modernform.se
© von Platen Modern Form AB, Grönalundsgatan 1C, SE-216 16 Limhamn, Sweden, +46 702-702270