Desk Futura from NK, designed in the late 1940's. Rya rug, Finland, 1960's. Serving trolley, Nybrofabriken, Fröseke. Vase, Jerk Werkmäster, Nittsjö, 1930's. Glass vase, Holmegaard, Denmark.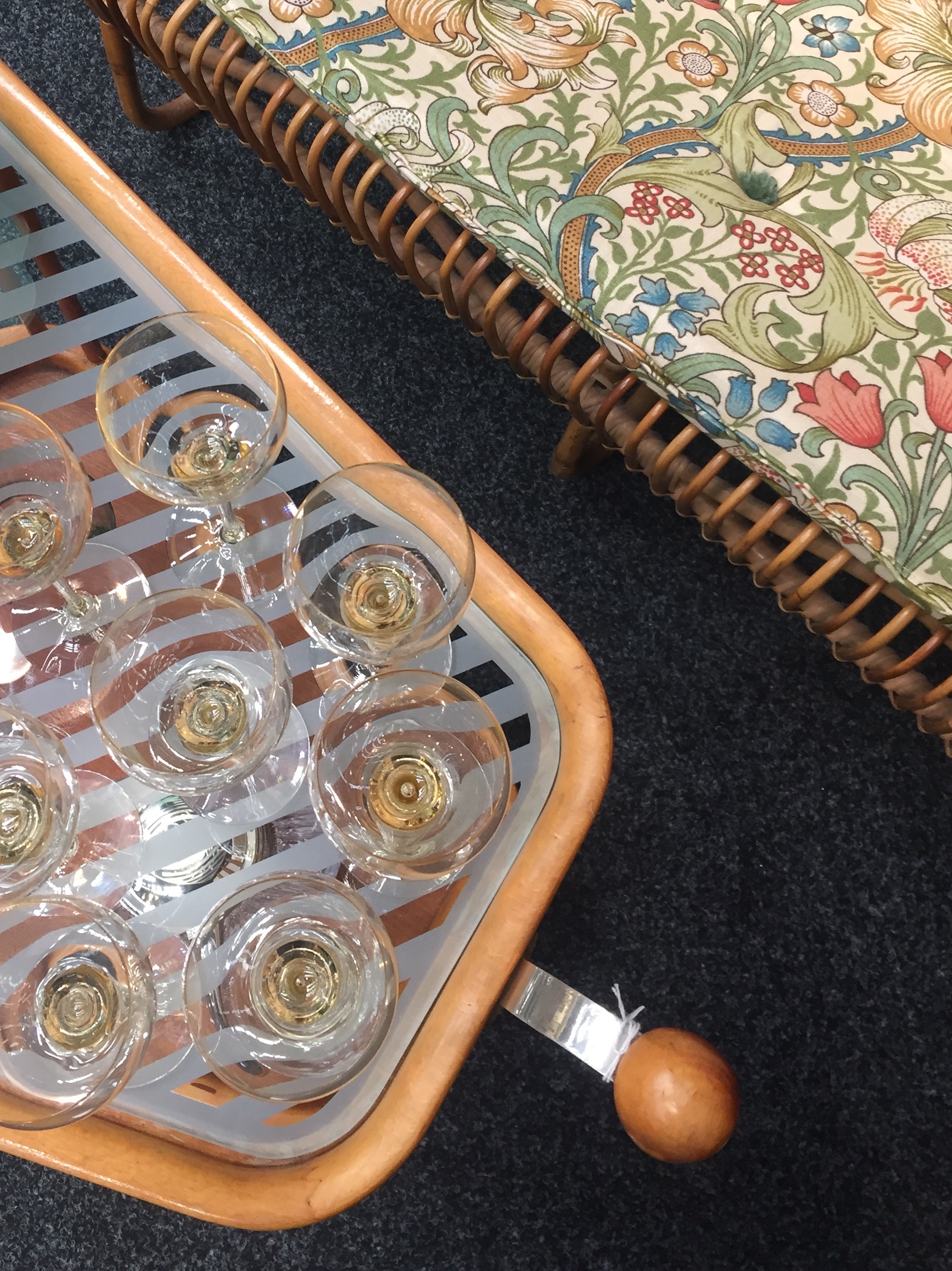 Serving trolley, Nybrofabriken, Fröseke. Rattan sofa with Golden Lily fabric.
Old furniture by Josef Frank. Curtains Under ekvatorn, pattern by Josef Frank. Argenta urn with lid, Wilhelm Kåge, Gustavsberg. Champagne glasses, Monica Bratt, Reijmyre. Small tapestry, Märta Måås-Fjetterström.
Trolley with tray. 19th century textile from Southern Skåne.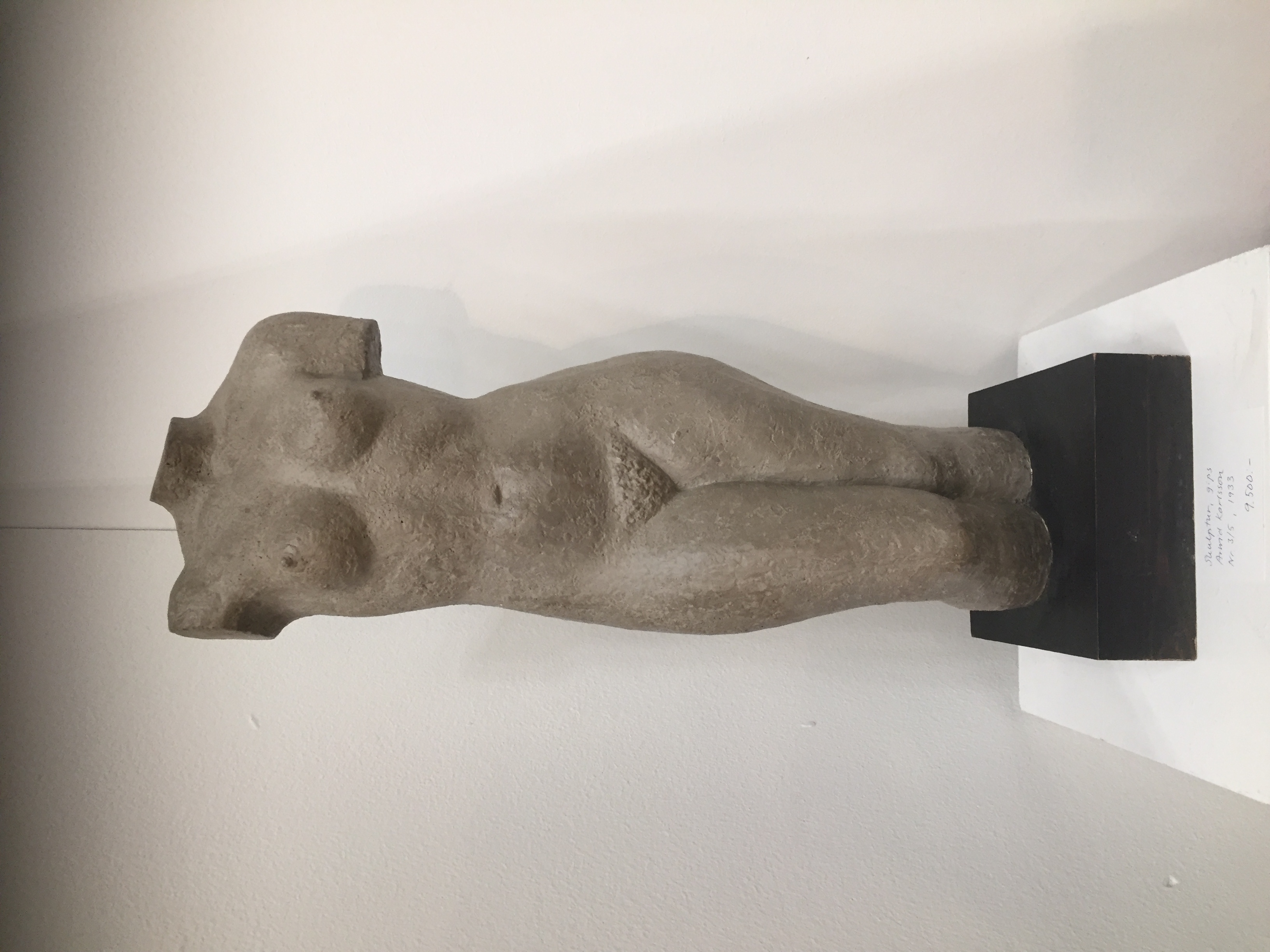 Sculpture, painted plaster. Arwid Karlsson, 1939.
Rattan furniture. Ceramic figure by Björn Wiinblad, Denmark, 1970's. Rug by Anna-Greta Sjöquist.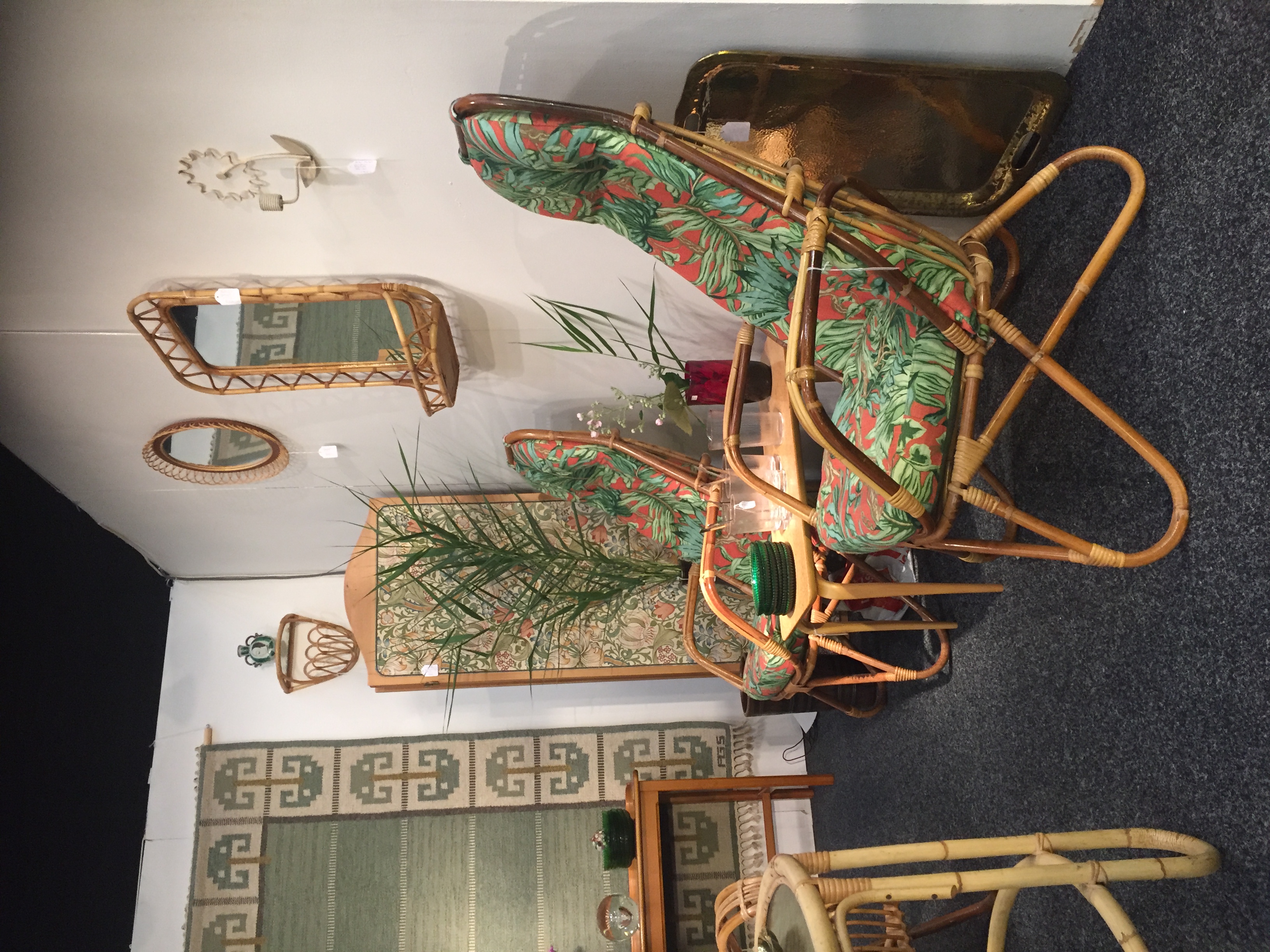 Several nice rattan furniture!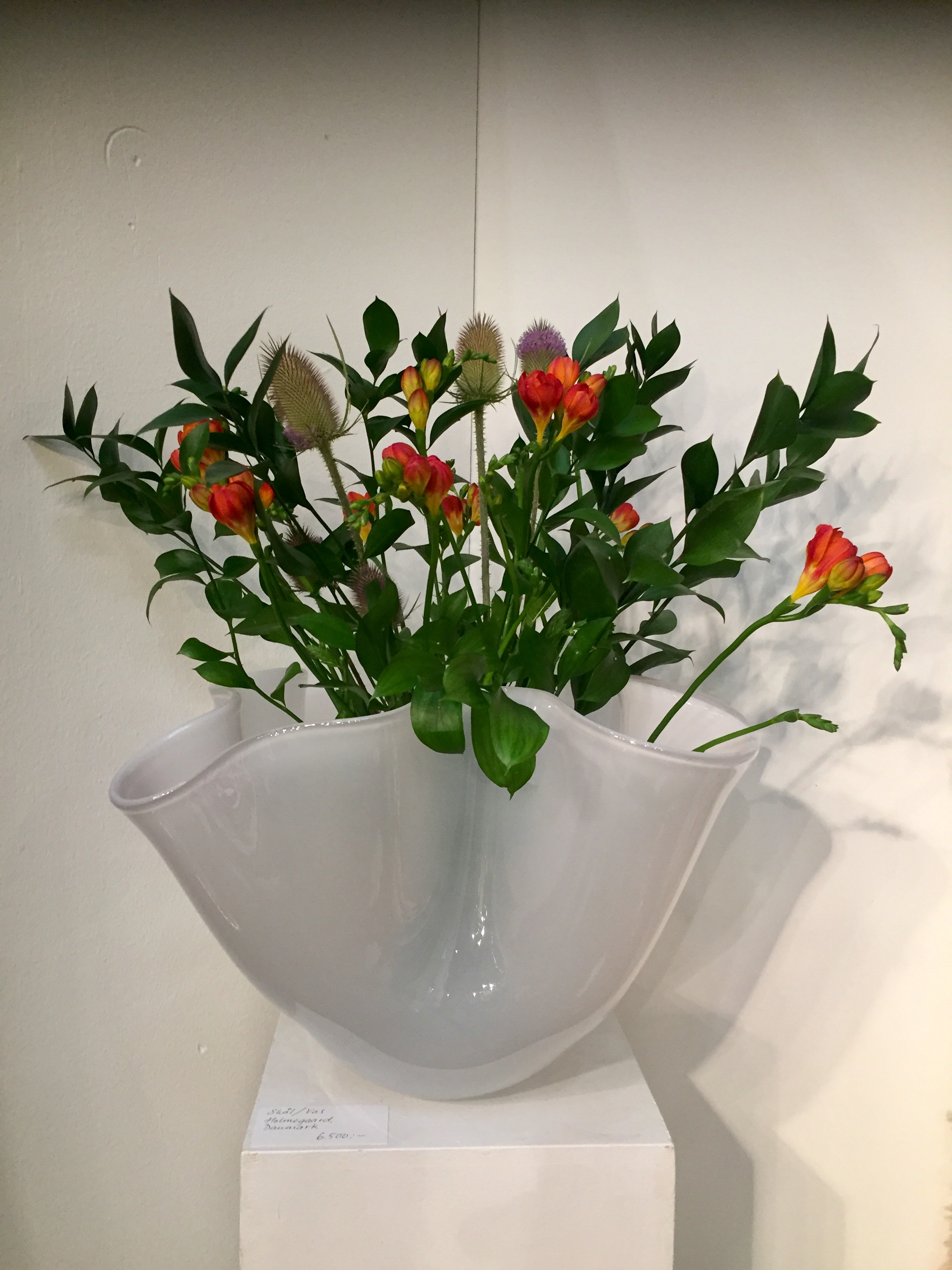 Large vase/bowl from Holmegaard, Denmark, 1960's.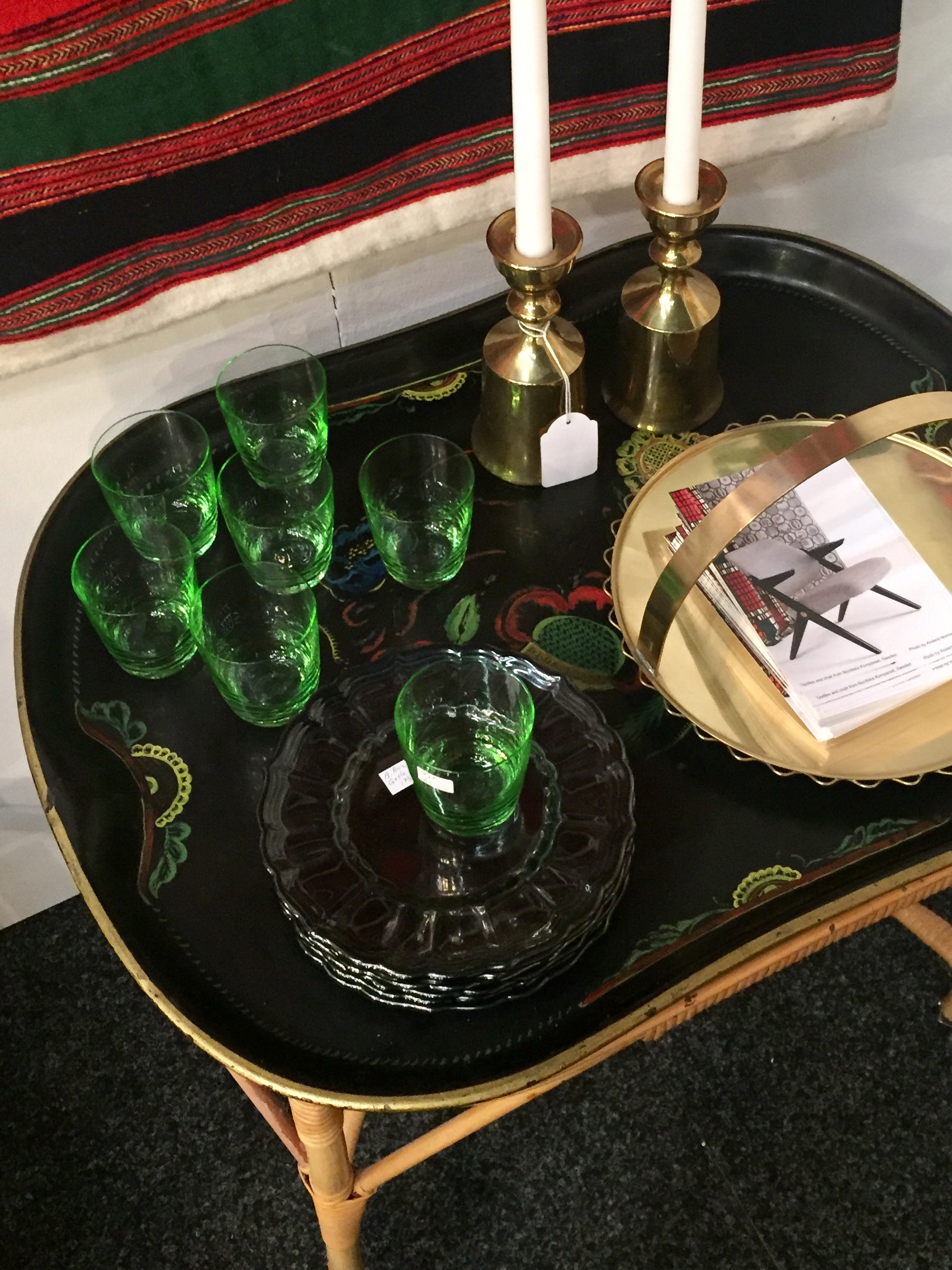 Trolley with small plates in black glaze by Arthur Percy, Gefle. Candle sticks from Norway. Brass tray from Ystad-Metall.
Leave shaped dish by Arthur Percy, Gefle and dinner plates by Piero Fornasetti, Italy.
All items are for sale. For inquiries, please contact Jenny von Platen, jenny(at)modernform.se
© von Platen Modern Form AB, Grönalundsgatan 1C, SE-216 16 Limhamn, Sweden, +46 702-702270