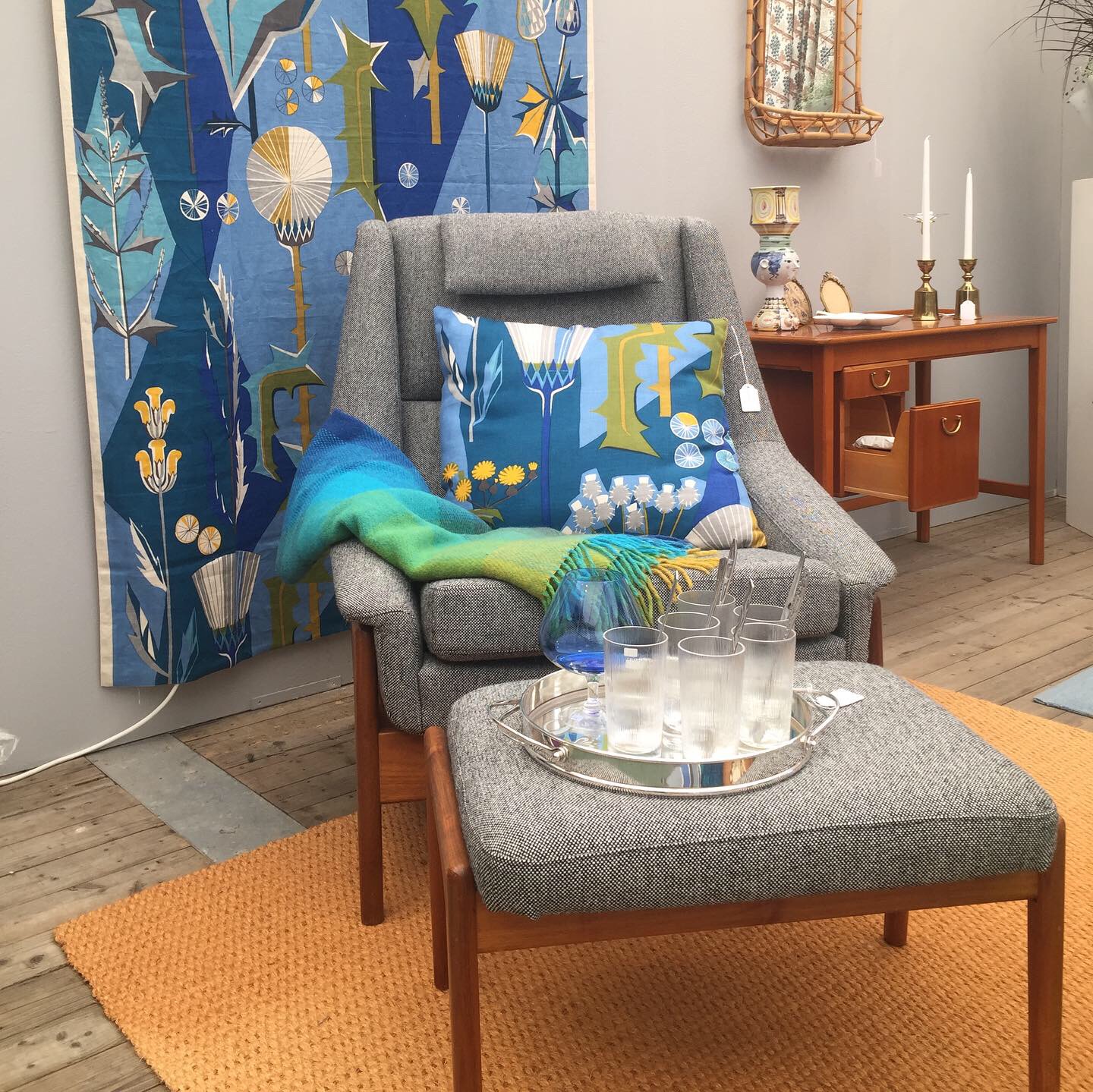 Easy chair with ottoman, Folke Ohlsson, DUX. Fabric Hallingdal 65 from Kvadrat, Denmark. Textile and pillow with pattern Tistel by Dagmar Lodén, Jobs.
Sofa table Josef Frank, Svenskt Tenn. Textile in the background with pattern by Carl Milles.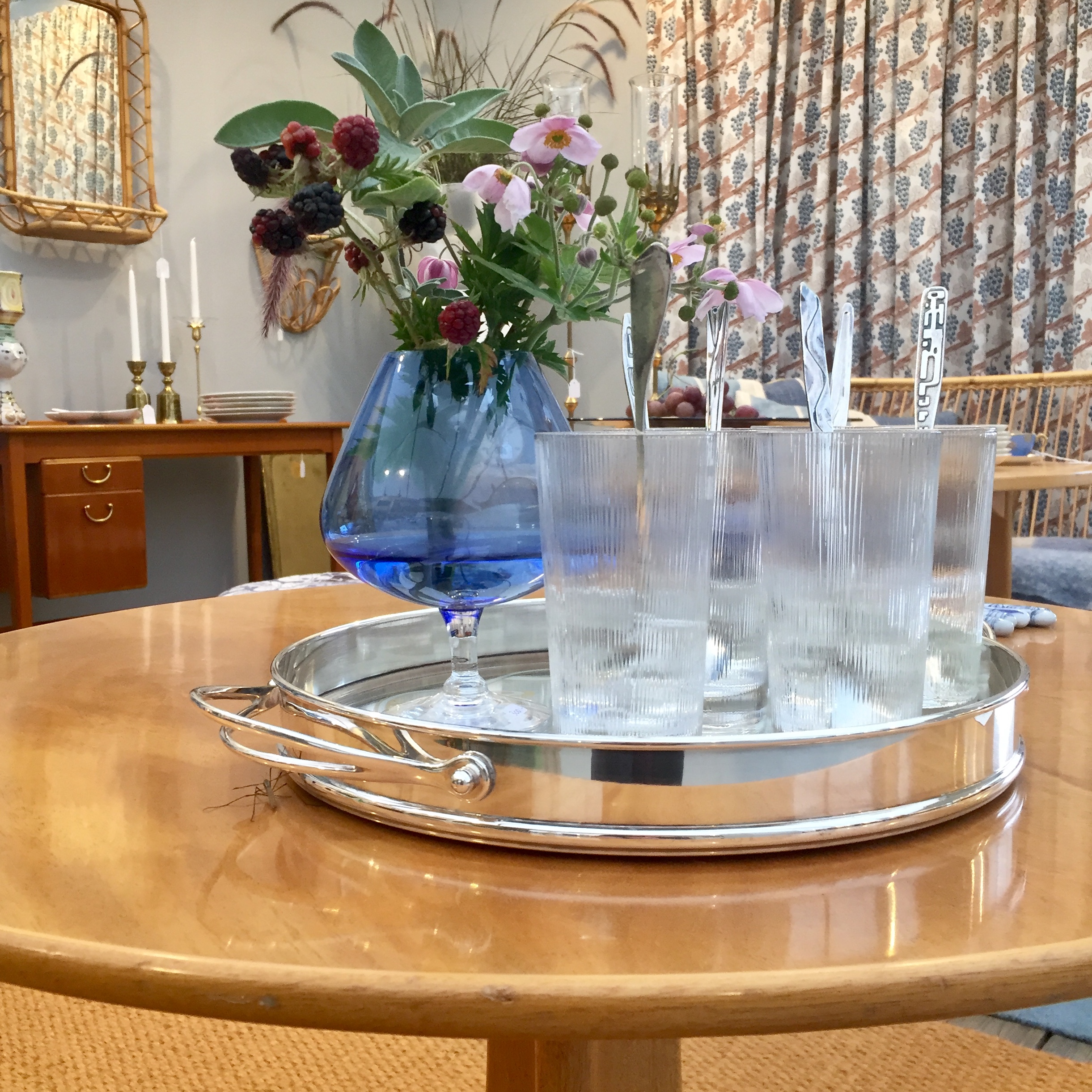 Silver plated tray by Monica Backström, Gense. High glasses Isi from Gullaskruf, 1960.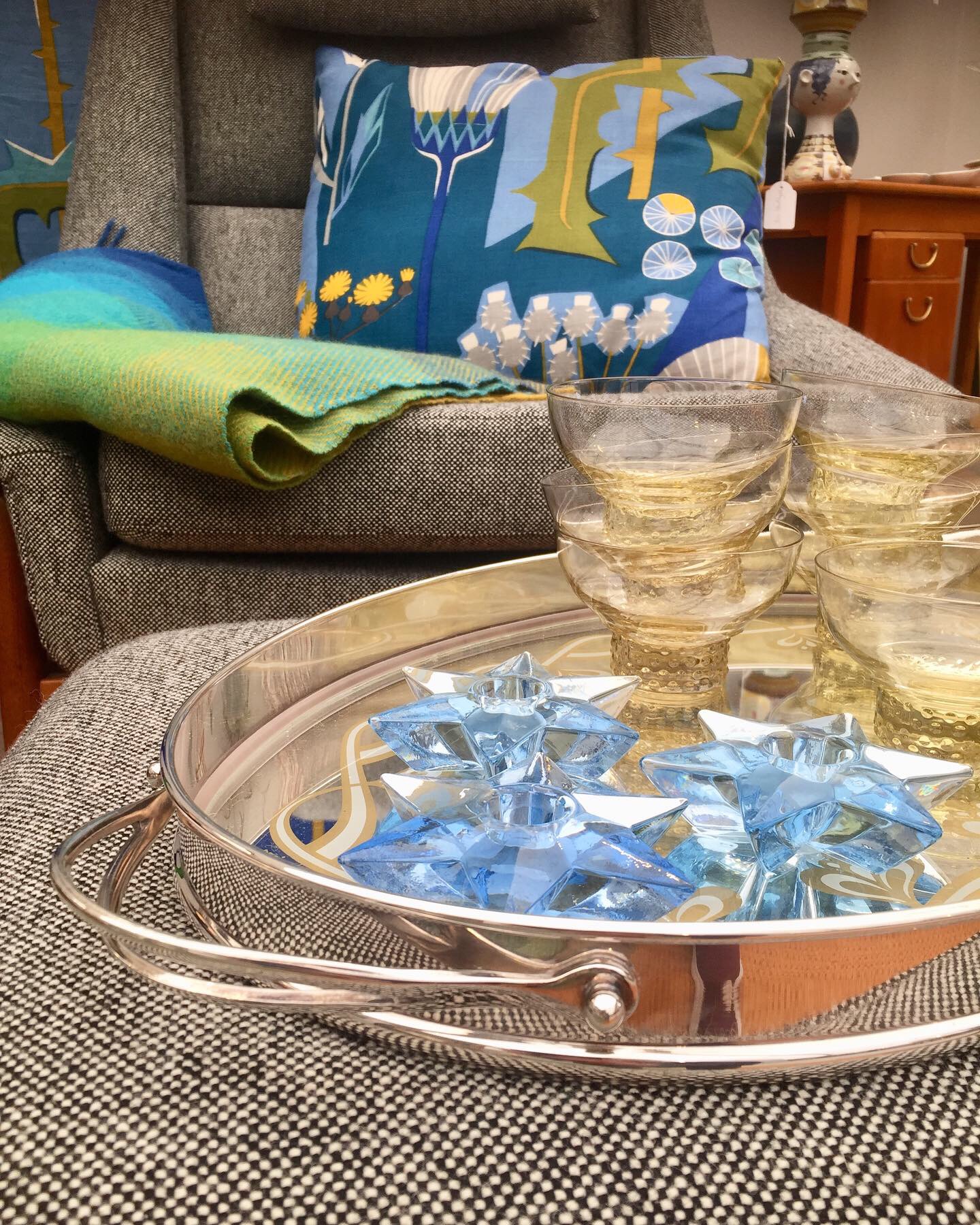 Star shaped candle sticks from Orrefors, 1940's. Dessert bowls from Glimma, 1950's.
Monica Backström's signature on the tray from Gense.
Sweet fruit plates. The pillow in the back with pattern Thermidor by Astrid Sampe, NKs Textile Department.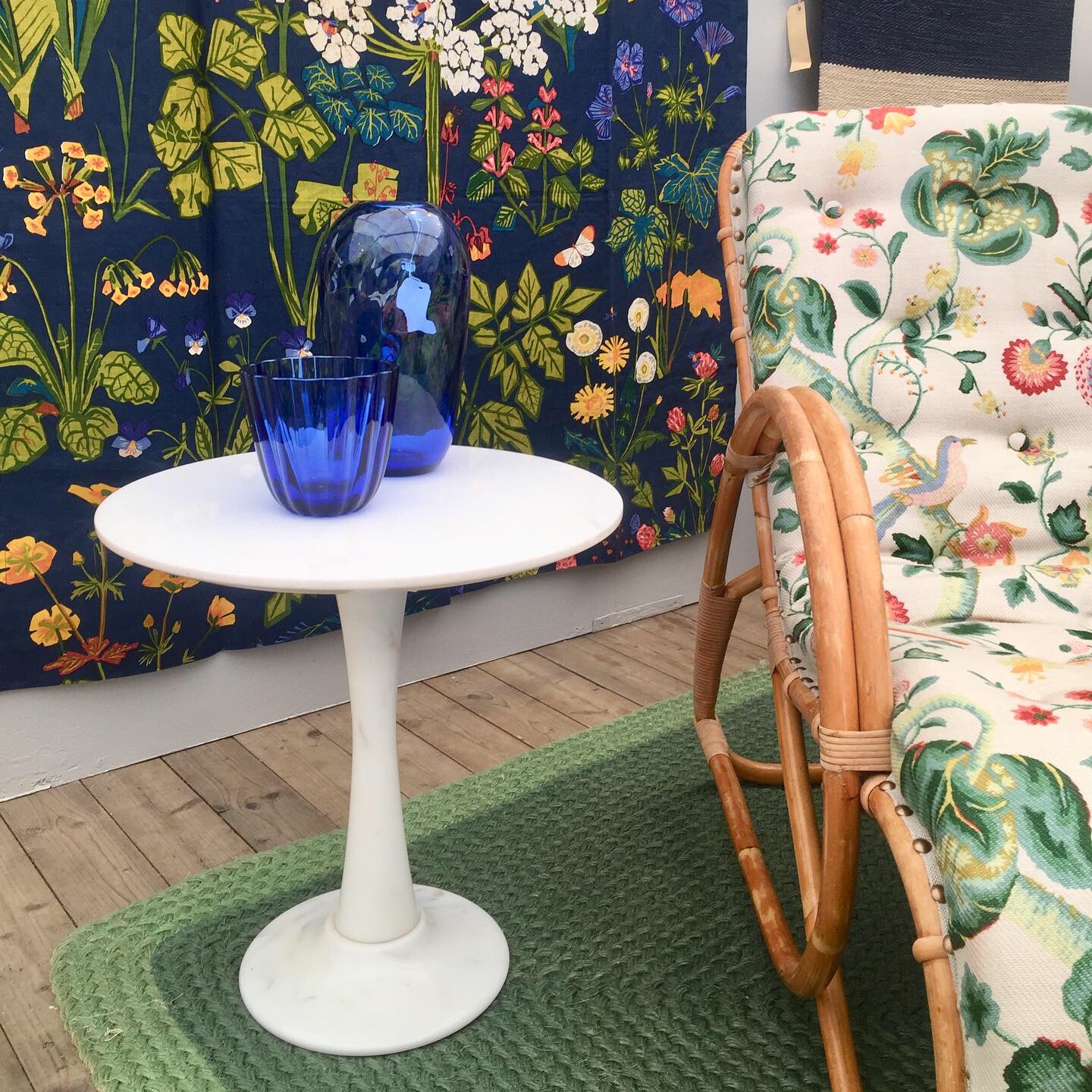 Rattan easy chair, recently upholstered in vintage fabric. Table in white marble. Blue glass pieces from Reijmyre. Curtain with pattern Aurora by Lisbet Jobs.
Vase by Gertrud Lönegren, Rlrstrand. Plate by Maggie Wibom, Skt Eriks. Table by Bruno Mathsson.
All items are for sale. For inquiries, please contact Jenny von Platen, jenny(at)modernform.se
© von Platen Modern Form AB, Grönalundsgatan 1C, SE-216 16 Limhamn, Sweden, +46 702-702270