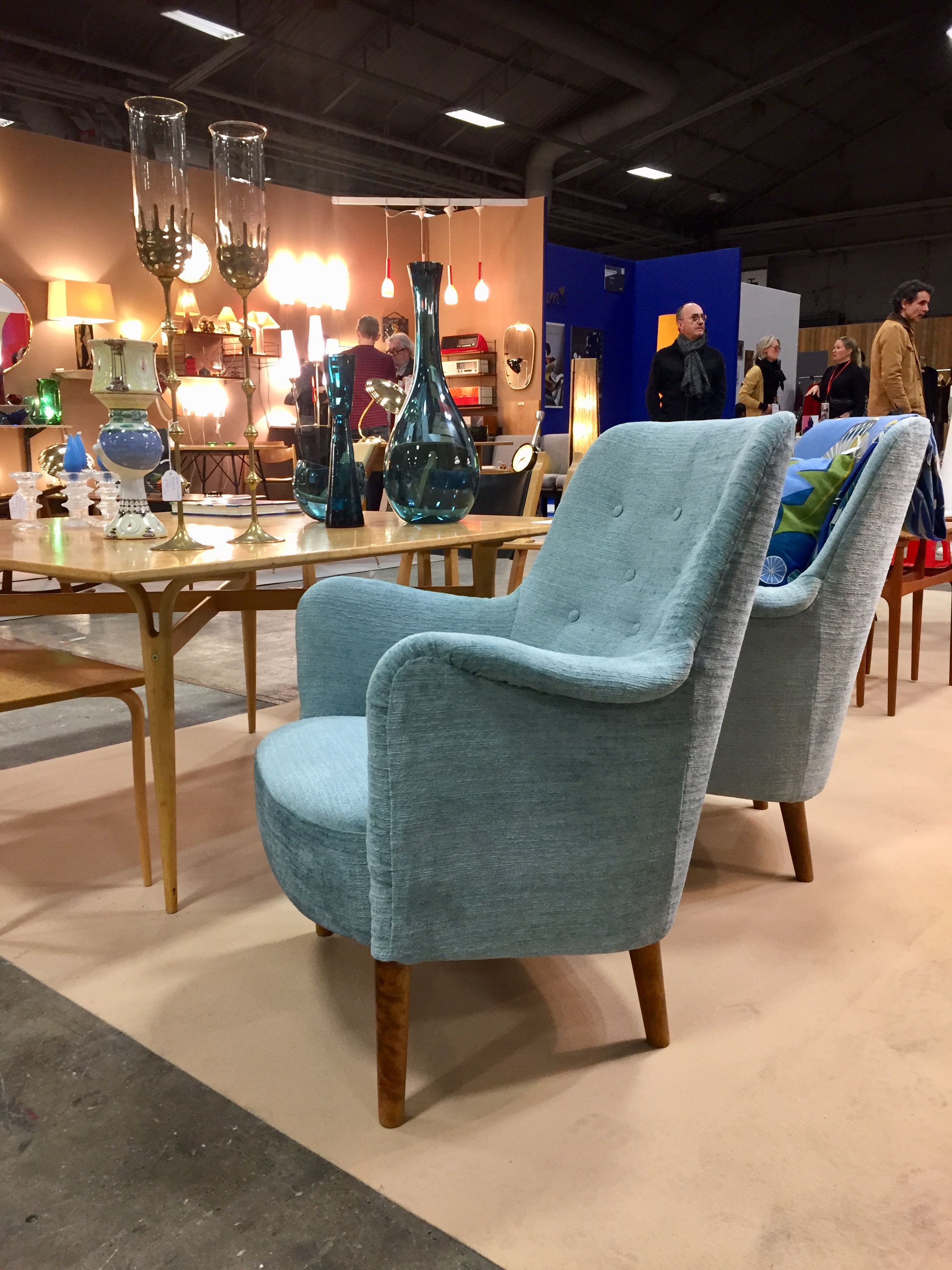 A couple of easy chairs Samsas by Carl Malmsten. Tables by Bruno Mathsson. High brass candle sticks, hurricanes, by Björn Wiinblad, Denmark.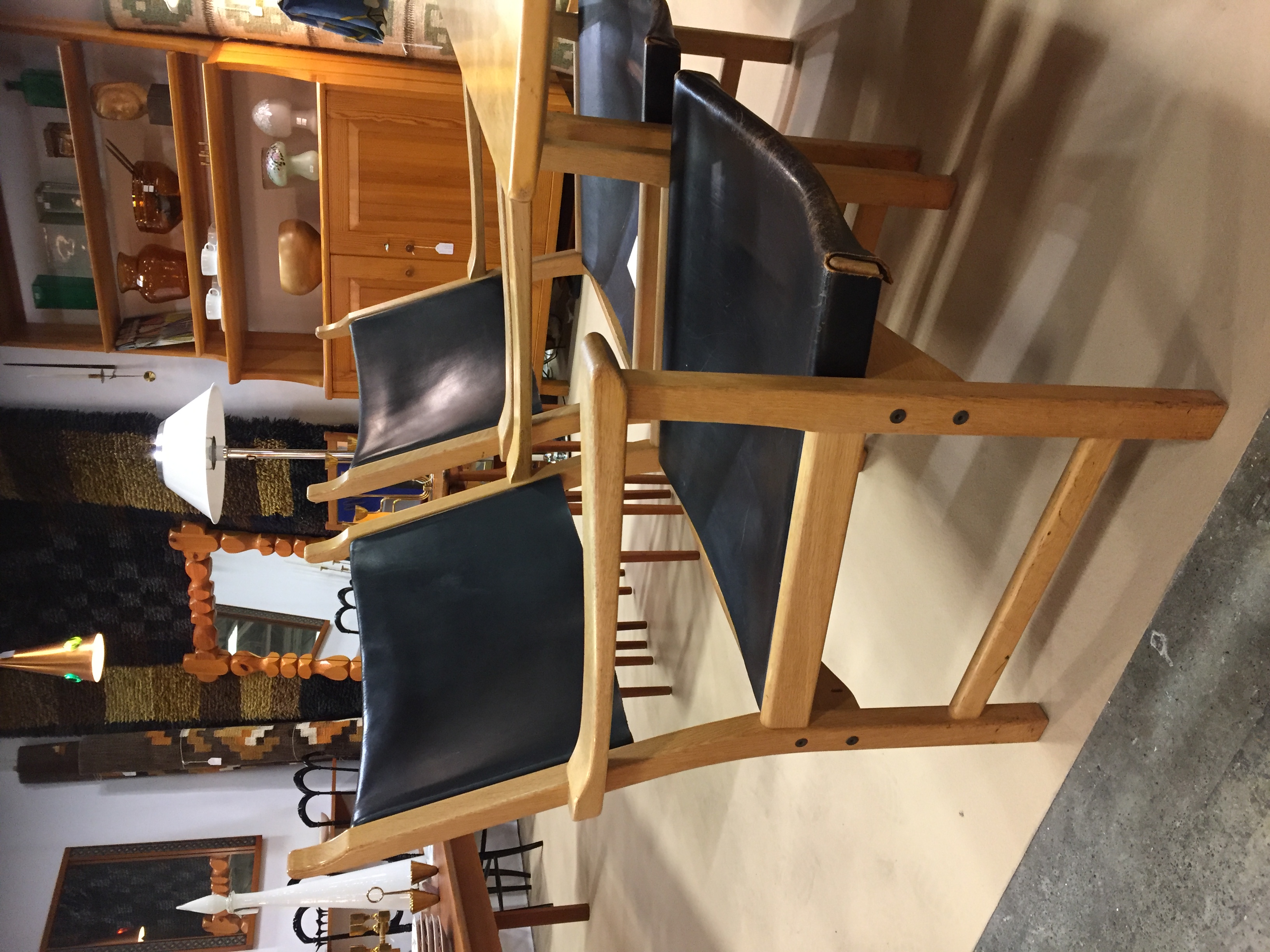 A couple of chairs Caryngo, designed by Carl Malmsten and Yngve Ekström. Book shelf in the back by Carl Malmsten.
Good literature for design lovers! In both English and French.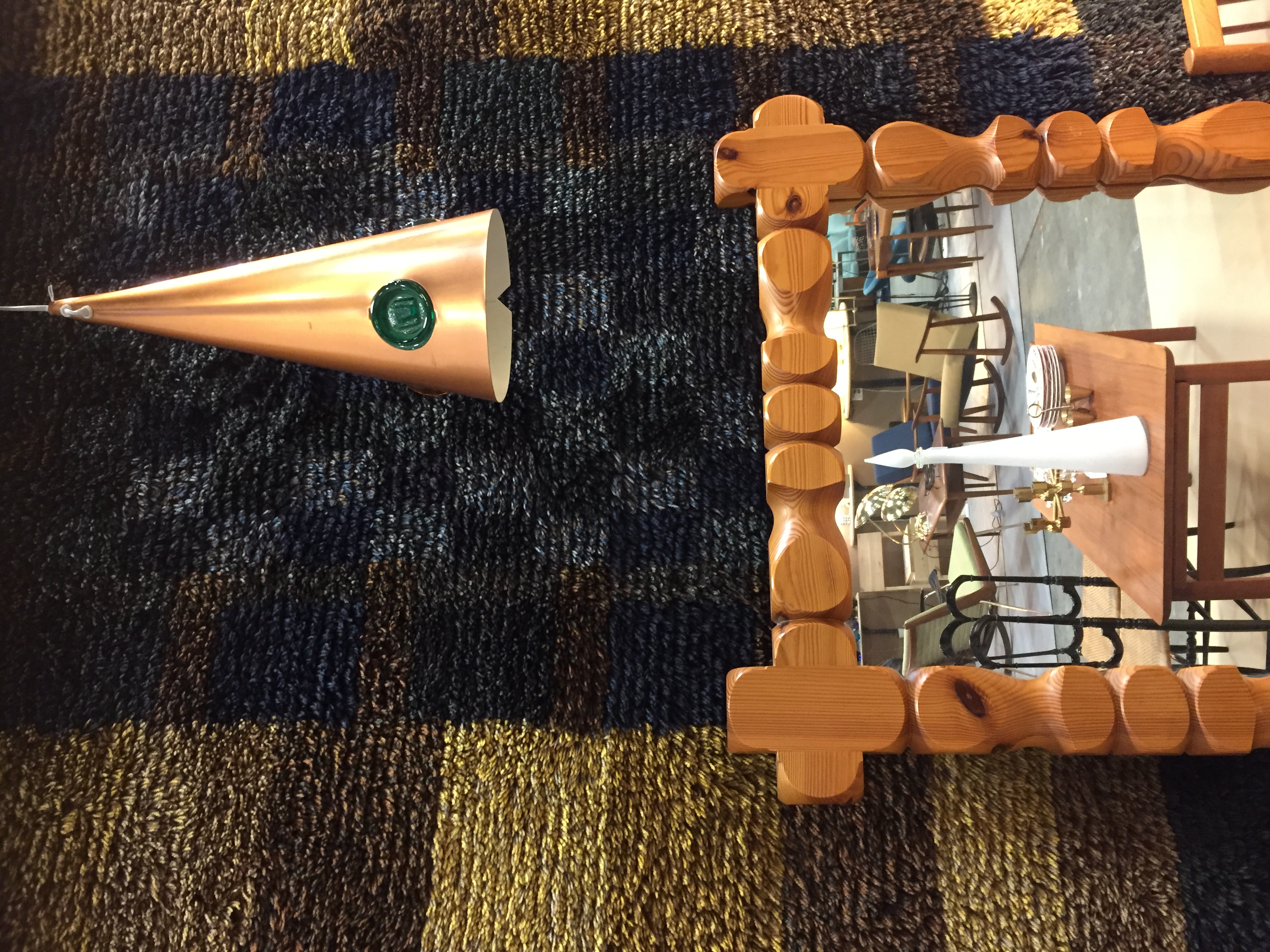 Copper lamp with glass pieces. Mirror in pine from Nybrofabriken, Fröseke. Large rya rug, Sweden.
All items are for sale. For inquiries, please contact Jenny von Platen, jenny(at)modernform.se
© von Platen Modern Form AB, Grönalundsgatan 1C, SE-216 16 Limhamn, Sweden, +46 702-702270